Choosing a gynecologist or obstetrician is a very personal choice
At All Inclusive Preventive Care, we seek to provide the highest level of care through our highly skilled health care professionals and state-of-the-art technologies. We are devoted to addressing the individual needs and demands of patients in a warm and caring environment. You will receive our undivided attention and unsurpassed care for all your obstetrical and gynecological needs. We pride ourselves on the personal touch and familiarity we provide.

Our physicians are experts in all areas of women's health and gynecology. We provide comprehensive Gynecologist Miami FL care to women of all ages from the onset of menses to the post-menopause years - and all the wonderful years in between. Our gynecologists are here to care for your reproductive health at every age.

We offer a full range of annual well-woman exams and comprehensive family planning services. We specialize in the diagnosis and treatment of abnormal uterine bleeding, fibroids, chronic pelvic pain, endometriosis, interstitial cystitis, urinary incontinence, and pelvic prolapse.

Table of Contents
What are gynecological consultations?

Gynecology consultation is a routine and often diagnostic procedure performed by Gynecologist Miami FL to assess the general condition of the female reproductive system and determine the presence of diseases and infections. It may also relate to fertility and to a certain extent, pre-conception, prenatal, and maternal care.

This type of consultation has become more and more important due to the possible increased risk of exposure of women to infections such as sexually transmitted diseases and cancers. At least 1 million women in the United States have been diagnosed with pelvic inflammatory disease and about 5 million women of childbearing age suffer from endometriosis. Gynecological cancers such as ovarian cancer kill thousands of women annually. These conditions may be treated early or prevented through regular consultations and screenings.

More than 85% of Gynecologist Miami FL also practice obstetrics, which means they can also deliver babies. These health providers are then referred to as OB-GYN.

Who Needs It and Expected Results

Gynecologic consultation is recommended for women who have been diagnosed with or are believed to be suffering from any condition that affects parts of the female reproductive system such as the uterus, fallopian tubes, and ovaries.

The consultation may also be necessary as part of gynecological screening of the breast, pelvic, abdominal, vaginal, uterine, and rectal areas, which can also have a profound effect or can be linked to the symptoms affecting the reproductive system.

Women don't have to be sick or pregnant to undergo a gynecology consultation. If the woman is sexually active, is already menstruating, or has a family history of reproductive problems, she may go to a gynecologist for routine screening, preventive programs, family planning, and contraception.

How Does It Work?

Although women can go to a Gynecologist Miami FL for standard care, many prefer to visit only when they have complaints or symptoms such as vaginal discharge, cysts or warts in the genitals, pain during urination, irregular bleeding, and pain in the lower abdomen or lower back.

The gynecologist begins by getting complete details of the symptoms felt by the patient. During the consultation, the patient's medical records, previously diagnosed conditions, medications taken, and family history will also be discussed. Before making any diagnosis, various tests are typically performed. These include pelvic exams, Pap smear (where a sample of cervical tissue is obtained through scraping), and breast and abdominal exams. The size and shape of the uterus may also be checked by pressing two fingers in the abdominal area above the uterus. Vital measurements such as blood pressure and heart rate, as well as height and weight, will also be obtained.

Request an Appointment
Possible Risks and Complications

Most of the tests performed during the consultation are standard or routine and are therefore generally safe. If there are complications, they are often minor. One of the common complaints is discomfort especially when a speculum is inserted into the vagina or when breasts and abdomen are pressed. In a rectal exam, the patient may feel as if she's about to have a bowel movement, although the sensation doesn't last very long. There may also be minor bleeding and discharge.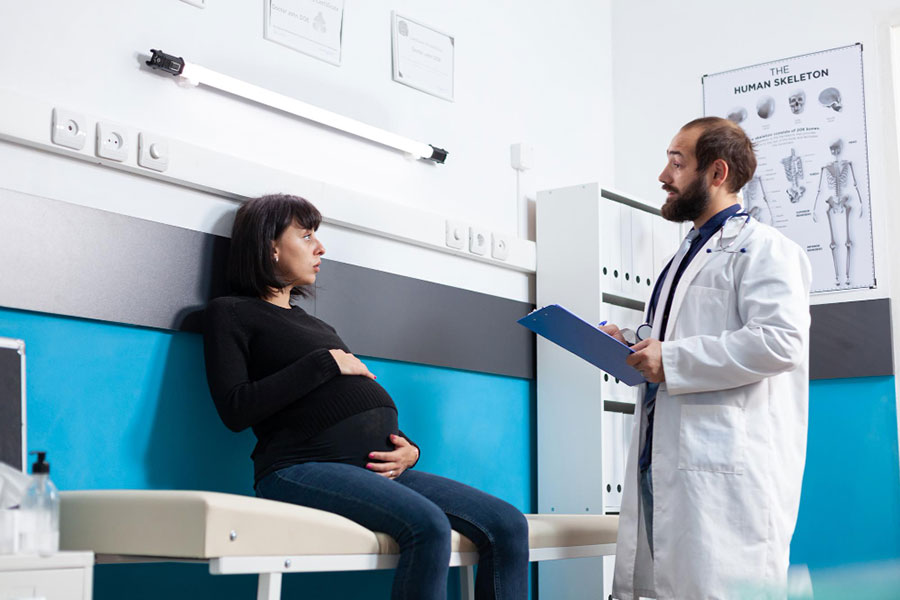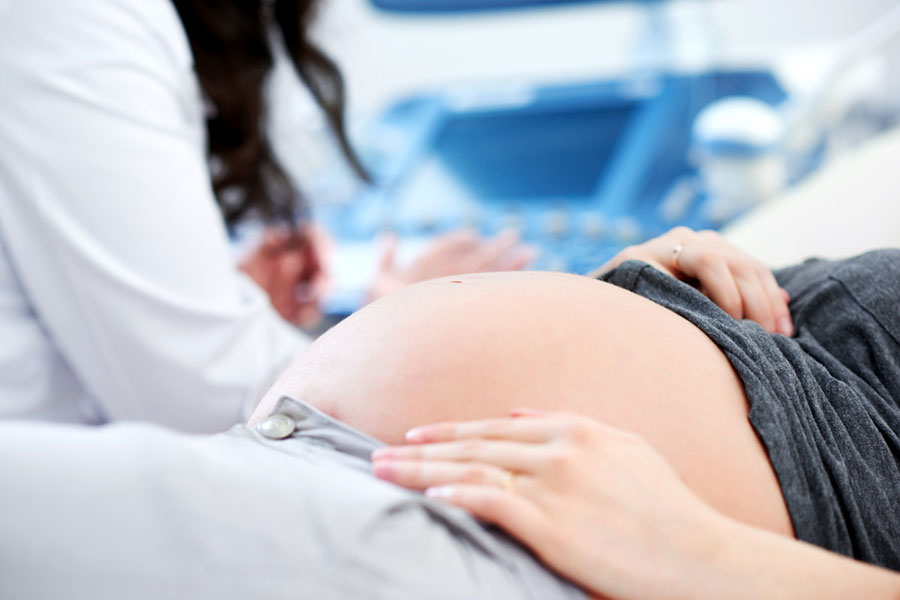 4 most frequent gynecological consultations

Your gynecologist can help with many health issues you face as a woman. Here are some of the most common reasons for gynecological consultations:

1. Fertility


Women who are trying to achieve a pregnancy often consult a gynecologist to check if their health status allows them to get pregnant or to better understand the days when they are most fertile.


2. Pregnancy control

For women who are pregnant, these consultations allow them to have better control of the phases of pregnancy, attend to the symptoms, learn the sex of the baby, and explore different types of births.


3. Vaginal infections


Vaginal infections can affect women of all ages. Infections may include symptoms that cause discomfort, such as itching or burning, which can range from severe to barely noticeable.

4. Contraceptive methods


Using contraceptive methods helps prevent sexually transmitted diseases and unwanted pregnancies. The gynecologist provides options and education regarding the different types of contraceptives and their uses.

Fast facts about gynecologists:

Here are some key points about gynecologists. 
A gynecologist is a doctor who specializes in the health of the female organs.

Many women start visiting a gynecologist in their early teens.

Women are advised to visit a Gynecologist Miami FL annually for a checkup

.

A Gynecologist Miami FL should be certified and registered with a professional body.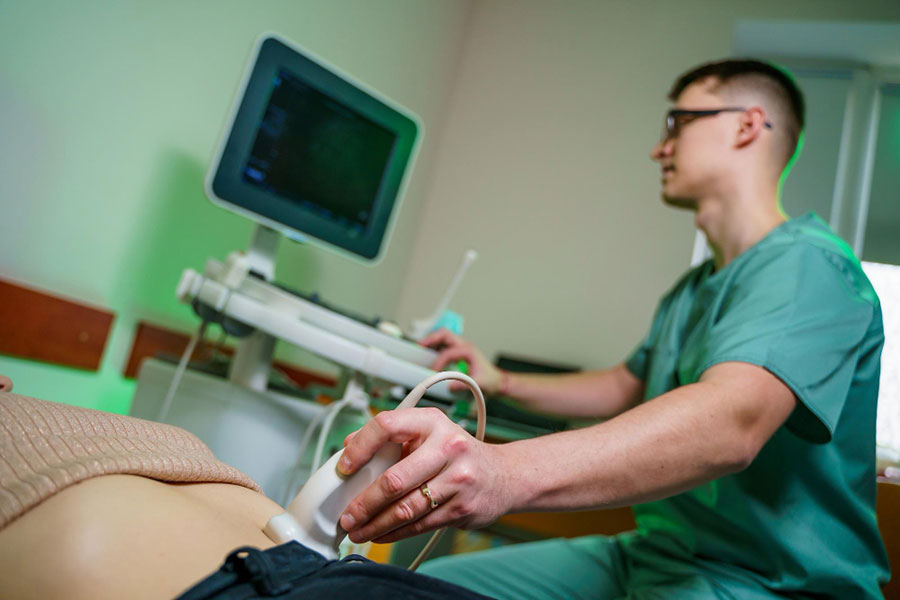 When to see one

Conditions commonly treated by gynecologists include:
Issues relating to pregnancy, fertility, menstruation, and menopause

Family planning, including contraception, sterilization, and pregnancy termination

Problems with tissues that support the pelvic organs, including ligaments and muscles

STIs

Polycystic ovary syndrome

Urinary and fecal incontinence

Benign conditions of the reproductive tract, for example, ovarian cysts, fibroids, breast disorders, vulvar and vaginal ulcers, and other non-cancerous changes

Premalignant conditions, such as endometrial hyperplasia, and cervical dysplasia

Cancers of the reproductive tract and the breasts, and pregnancy-related tumors

Congenital abnormalities of the female reproductive tract

Emergency care relating to gynecology

Endometriosis, a chronic condition that affects the reproductive system

Pelvic inflammatory diseases, including abscesses

Sexuality, including health issues relating to same-sex and bisexual relationships

Sexual dysfunction

Gynecologists Miami FL frequently offer both gynecological and general health care, including preventive medicine for women and diagnosis and treatment of issues such as headache, low back pain, mood changes, and acne.
They may also treat:
Asthma

Psychiatric conditions such as depression and personality disorders

Cardiovascular disease

Diabetes

Thyroid disorders and other hormonal issues

Domestic violence and sexual assault

Osteoporosis

Preventive medicine may include lifestyle advice about issues such as smoking cessation and weight loss.
Common procedures

ABOG-certified gynecologists are trained to carry out certain diagnostic and surgical procedures.
Diagnostic tasks include:
Pap smear tests

Ultrasound scanning

Colposcopy, a microscopic examination of the cervix

Endometrial biopsy, or taking a sample from the lining of the uterus

Hysteroscopy, the use of an endoscope to see into the uterus
Surgical tasks include:
Preparing patients for surgery

Laparoscopy, a keyhole abdominal procedure. for both diagnostic and surgical purposes

Minor surgery, for example, sterilization

Major surgery, for example, removing fibroids in the uterus

Postoperative care, including treating complications

They can also become involved with other surgical conditions, such as small bowel obstruction.
Gynecologist Miami FL
Gynecologist Miami FL

Request an Appointment